I. Introduction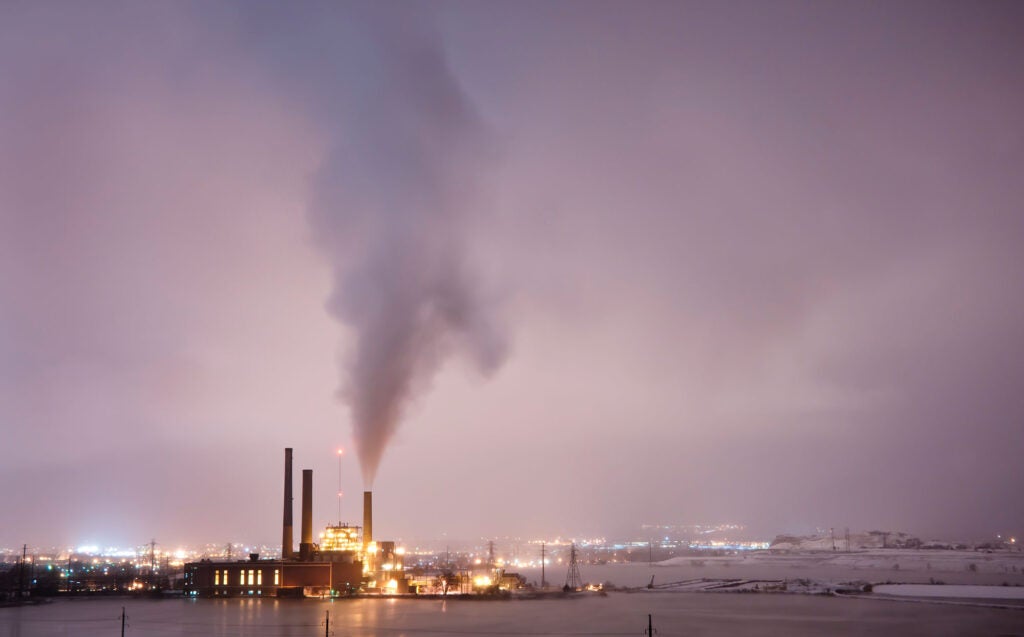 Welcome to this comprehensive article on addressing pollution in Colorado, where we will explore the progress made and the challenges that persist. Colorado, known for its b
Over the years, significant efforts have been made to combat pollution, but there is still much work to be done. In this article, we will delve into the key aspects of pollution in Colorado and provide insights into ongoing initiatives aimed at mitigating its harmful effects.
The Impact of Pollution on Colorado
Pollution poses a multifaceted threat to Colorado's natural resources and inhabitants. The state experiences a range of pollutants such as air pollution from industrial emissions and vehicle exhausts, water contamination from mining activities or agricultural runoff, as well as soil contamination due to improper waste disposal.
These pollutants not only disrupt ecosystems but also have detrimental effects on human health. Increased levels of air pollution can lead to respiratory problems like asthma or chronic obstructive pulmonary disease (COPD). Water contamination threatens aquatic life while also compromising drinking water sources for communities across the state.
Progress in Addressing Pollution
Colorado has taken significant strides towards curbing pollution through legislative measures and environmental initiatives. The state's commitment to renewable energy sources has resulted in a substantial reduction in carbon emissions over recent years.
In addition to transitioning towards cleaner energy alternatives, regulatory agencies have implemented stricter emission standards for vehicles and industries operating within the state. These regulations aim to limit harmful pollutants released into the atmosphere or discharged into water bodies.
Ongoing Challenges
While progress has undoubtedly been made in tackling pollution issues, several challenges persist. One major hurdle is balancing economic growth with environmental sustainability. Rapid population growth and industrial development can strain existing resources, leading to increased pollution levels.
Another challenge lies in addressing the legacy of pollution from past activities. Colorado's history of mining, for example, has left behind contaminated sites that require extensive remediation efforts to restore them to a safe and habitable state.
Furthermore, climate change poses additional challenges as it exacerbates certain forms of pollution. Rising temperatures can worsen air quality issues while also impacting water availability and quality.
In the upcoming sections, we will explore specific initiatives undertaken by the state government, local communities, and environmental organizations in their quest to address pollution effectively. Stay tuned for insights into how these collective efforts are shaping a cleaner and greener future for Colorado.
II. Overview of pollution in Colorado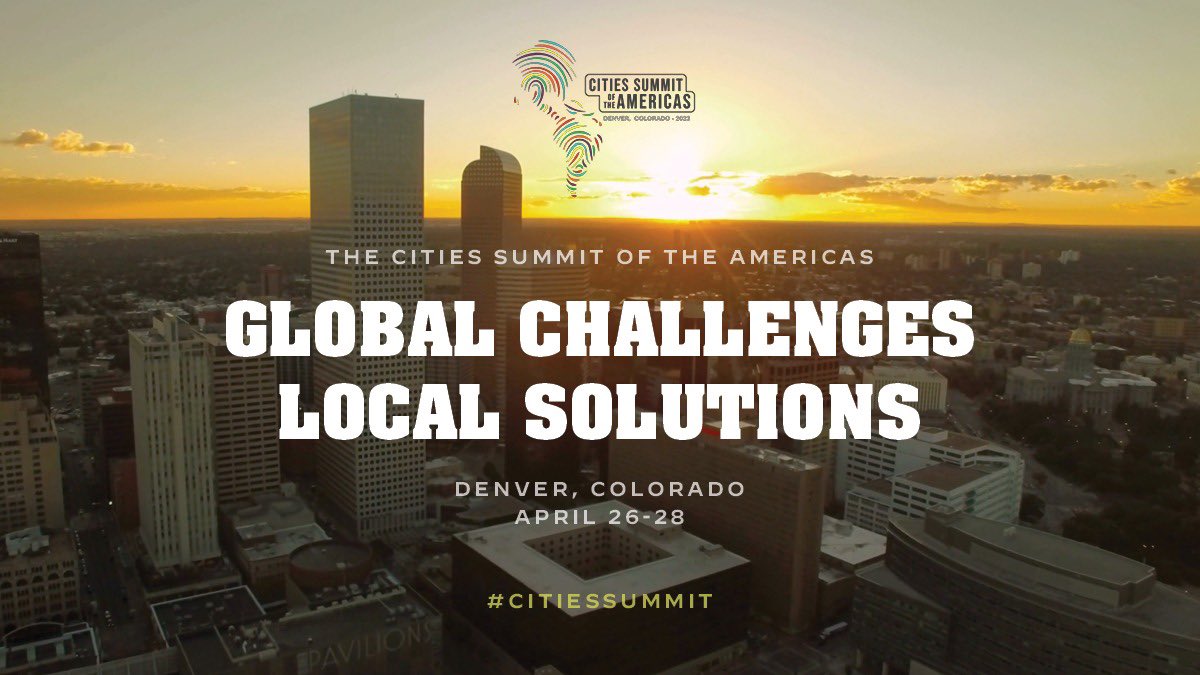 Colorado, known for its breathtaking natural landscapes and outdoor recreational opportunities, is unfortunately not immune to the challenges posed by pollution. The state faces a range of environmental issues that threaten the health and well-being of its residents, as well as the delicate ecosystems that make Colorado so special.
Air Pollution
Water Pollution
The pristine rivers, lakes, and streams that flow through Colorado are essential resources for both humans and wildlife. However, water pollution poses a threat to these precious ecosystems. Agricultural runoff containing fertilizers and pesticides can contaminate water sources, while improper disposal of household chemicals can also contribute to water pollution.
Soil Contamination
The presence of hazardous substances in soil is another issue faced by Coloradoans. Industrial activities like mining have left behind contaminated sites where toxic chemicals leach into the soil over time. This contamination can negatively impact human health if ingested or absorbed through skin contact with contaminated soil.
Noise Pollution
In addition to traditional forms of pollution mentioned above, noise pollution is an often-overlooked problem affecting urban areas across the state. Construction sites, highways, airports – all generate excessive noise levels that can disrupt sleep patterns and increase stress levels among residents.
Light Pollution
In recent years light pollution has become a growing concern in many parts of Colorado due to increased urbanization. Artificial lights from street lamps,
buildings, and other sources can obscure the natural darkness of the night sky. This not only impacts stargazing enthusiasts but also disrupts natural ecosystems and wildlife behavior.
III. Current progress in tackling pollution
Colorado has made significant strides in addressing pollution and implementing measures to protect the environment and public health. Here are some key areas where notable progress has been achieved:
1. Renewable energy initiatives
The state has embraced renewable energy sources as a viable alternative to fossil fuels, thereby reducing pollution caused by traditional power generation methods. Colorado's commitment to clean energy is evident through its investment in wind farms, solar power installations, and the promotion of electric vehicles.
2. Stricter emissions standards for vehicles
To combat air pollution from transportation, the state government has implemented stringent emissions standards for vehicles. These regulations aim to reduce harmful pollutants released into the atmosphere by promoting cleaner fuel options and encouraging the adoption of electric or hybrid vehicles.
3. Expansion of public transportation
In an effort to reduce traffic congestion and associated air pollution, Colorado is investing in improving its public transportation infrastructure. By offering reliable and efficient alternatives to private vehicle use, such as expanded light rail networks and bus services, residents have more sustainable commuting options at their disposal.
4. Adoption of green building practices
The construction industry plays a significant role in environmental impact due to resource consumption and waste generation. To mitigate these effects, Colorado encourages green building practices that prioritize energy efficiency, use eco-friendly materials, promote water conservation measures, and incorporate renewable energy systems into new constructions.
5. Water management strategies
The issue of water scarcity is closely linked with pollution prevention efforts since contaminated water sources can pose serious health risks if not properly managed or treated. The state government has implemented various initiatives aimed at preserving water quality through stricter regulations on industrial wastewater discharge while promoting responsible agricultural practices that minimize chemical runoff into water bodies.
IV. Challenges faced in addressing pollution in Colorado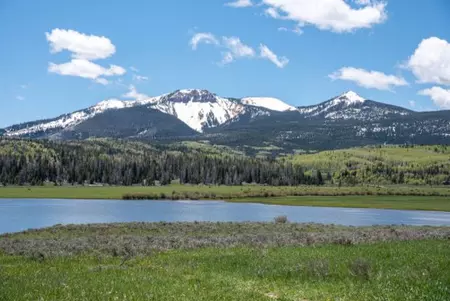 While progress has been made in addressing pollution in Colorado, there are still several challenges that need to be overcome. These challenges arise from various sources and require comprehensive strategies to mitigate their impact on the environment and public health. The following are some of the key challenges faced:
Air pollution from industrial activities
One of the major challenges is tackling air pollution resulting from industrial activities. Many industries release harmful pollutants into the atmosphere, contributing to poor air quality. To address this challenge, stricter regulations need to be implemented, and industries should adopt cleaner technologies and practices that minimize emissions.
Increase in vehicle emissions
The significant increase in vehicle usage has led to higher levels of air pollution across Colorado cities. As more people rely on cars for transportation, reducing vehicle emissions becomes crucial. Encouraging the use of electric vehicles or promoting carpooling initiatives can help alleviate this challenge.
Contamination of water bodies
Pollution of water bodies is another critical issue that needs attention. From agricultural runoff to improper disposal of waste, various factors contribute to water contamination in Colorado's rivers and lakes. Strengthening regulations around waste management and implementing sustainable farming practices can play a vital role in safeguarding water resources.
The impact of fracking on the environment
The process of hydraulic fracturing (fracking) used for extracting natural gas poses environmental risks such as groundwater contamination and methane leakage. Balancing energy needs with protecting the environment presents a complex challenge that requires close monitoring, proper regulation enforcement, and exploring alternative energy sources.
Inadequate recycling infrastructure
Colorado faces an inadequate recycling infrastructure problem which leads to a substantial amount of waste ending up in landfills. Improving recycling facilities, increasing public awareness about the importance of recycling, and incentivizing businesses to adopt sustainable practices can help address this challenge.
Public awareness and engagement
While progress has been made in raising awareness about pollution issues, more needs to be done to engage the public actively. Education campaigns, community involvement programs, and promoting sustainable lifestyles can empower individuals to take action against pollution and support initiatives aimed at its reduction.
Overall, addressing pollution in Colorado requires a multi-faceted approach that involves collaboration between government agencies, industries, communities, and individuals. By recognizing these challenges and implementing effective solutions, Colorado can continue its journey towards cleaner air and water for all residents.
V. Government initiatives and policies to combat pollution
The government of Colorado has implemented several initiatives and policies aimed at addressing the issue of pollution in the state. These measures are designed to protect the environment, improve air quality, and promote sustainable practices. Here are some key government efforts:
1. Clean Air Act compliance
The state of Colorado is actively working towards compliance with the Clean Air Act, a federal law that sets standards for air quality and regulates emissions from industrial sources. The government has established strict regulations on pollutants such as nitrogen oxides (NOx) and volatile organic compounds (VOCs), requiring businesses to meet these standards or face penalties.
2. Renewable energy incentives
To reduce reliance on fossil fuels and encourage clean energy production, the government offers various incentives for renewable energy projects. These include tax credits, grants, and rebates for installing solar panels, wind turbines, or other forms of renewable energy systems. By promoting green alternatives, Colorado aims to decrease emissions from traditional power sources.
3. Transportation infrastructure improvements
The state recognizes that transportation plays a significant role in pollution levels. To address this issue, Colorado has invested heavily in improving its transportation infrastructure by expanding public transit options such as buses and light rail systems. Additionally, there are ongoing efforts to develop bike lanes and pedestrian-friendly paths to reduce reliance on cars.
4. Waste management programs
In order to minimize environmental contamination caused by improper waste disposal practices, the government has implemented comprehensive waste management programs across the state. These initiatives focus on recycling education campaigns, encouraging composting practices in households and businesses alike while also imposing fines for illegal dumping activities.
5.Environmental education programs
The government understands that raising awareness about pollution and its consequences is crucial for long-term change. As a result, Colorado has implemented environmental education programs in schools and communities. These initiatives aim to educate the public about the importance of sustainable practices, conservation methods, and ways to reduce pollution in their daily lives.
Through these various government initiatives and policies, Colorado is making significant progress in combating pollution. However, challenges remain as population growth and industrial activities continue to put pressure on the environment. It is essential for individuals, businesses, and communities to actively participate in these efforts by adopting sustainable practices that contribute towards a cleaner future.
VI. Role of communities and individuals in reducing pollution
Addressing pollution in Colorado requires the active participation and commitment of both communities and individuals. By working together, we can make a significant impact on reducing pollution levels and creating a cleaner environment for everyone.
Educational campaigns:
Communities play a crucial role in raising awareness about the harmful effects of pollution. Educational campaigns can help people understand the various sources of pollution, their impact on human health, and steps they can take to minimize their contribution to it. By providing information through workshops, seminars, and public service announcements, communities empower individuals with knowledge that motivates them to take action.
Encouraging sustainable practices:
Individuals have the power to adopt eco-friendly practices that reduce pollution levels. Communities should promote sustainable living by encouraging activities such as recycling, composting, using energy-efficient appliances, carpooling or using public transportation whenever possible. These small changes add up over time and can significantly reduce our carbon footprint.
Promoting green spaces:
Communities should prioritize creating green spaces like parks, gardens or urban forests within residential areas. These spaces act as filters for air pollutants while also providing recreational opportunities for residents. Encouraging tree planting initiatives not only enhances the aesthetic appeal of our neighborhoods but also helps combat air pollution by absorbing carbon dioxide.
To effectively address pollution issues at a larger scale, communities must collaborate with local authorities. By actively engaging in discussions with policymakers regarding environmental regulations and policies related to industries contributing to high levels of pollution, communities can advocate for stricter measures aimed at curbing emissions.
Raising collective voices:
A united community has more influence than individual voices. By organizing rallies, public hearings, and peaceful protests, communities can draw attention to pollution-related concerns and advocate for change. When communities come together to demand cleaner air, water, and soil quality, policymakers are more likely to take action.
In conclusion, the role of communities and individuals in reducing pollution cannot be underestimated. Through educational campaigns, sustainable practices adoption, promotion of green spaces, collaboration with local authorities, and raising collective voices against pollution issues – we can create a healthier environment for ourselves and future generations. Let's join hands in the fight against pollution!
VII. Importance of public awareness and education
Public awareness and education play a crucial role in addressing pollution in Colorado. By informing the community about the impact of pollution on their health, environment, and economy, we can empower individuals to take action and make informed choices.
Raising awareness about the consequences of pollution
One key aspect of public education is to highlight the detrimental effects of pollution on our daily lives. By emphasizing how pollutants such as air emissions, water contamination, and hazardous waste disposal can harm human health, we can motivate individuals to support efforts aimed at reducing pollution levels.
Promoting sustainable practices
Educating the public about sustainable practices is vital for minimizing pollution. By encouraging individuals to adopt eco-friendly habits like recycling, conserving energy, and using alternative transportation methods, we can collectively reduce our carbon footprint and mitigate environmental damage.
Fostering collaboration with local communities
Public education initiatives should also focus on fostering collaboration with local communities. By engaging citizens in discussions about environmental issues specific to their area – whether it be air quality concerns near industrial sites or water contamination challenges affecting nearby rivers – we can encourage community involvement in finding solutions together.
Advocating for policy changes
An educated public plays a critical role in advocating for policy changes that prioritize environmental protection. Through increased knowledge about existing regulations or potential legislation related to pollution control measures, individuals are empowered to voice their concerns and push for effective policies that address these issues at a systemic level.
Encouraging responsible consumer choices
Raising awareness among consumers regarding environmentally friendly products or services is another important aspect of public education. By highlighting companies that prioritize sustainability through reduced emissions or responsible waste management practices, consumers are empowered to make conscious choices that support eco-friendly businesses.
In conclusion, public awareness and education are essential in addressing pollution in Colorado. By informing the community about the consequences of pollution, promoting sustainable practices, fostering collaboration with local communities, advocating for policy changes, and encouraging responsible consumer choices, we can work together towards a cleaner and healthier environment for present and future generations.
VIII. Impact of pollution on public health
Pollution has a detrimental impact on public health, affecting individuals of all ages and backgrounds. The presence of pollutants in the air, water, and soil can lead to various health problems, ranging from minor irritations to severe diseases.
Air pollution is a major concern when it comes to public health. The inhalation of harmful pollutants such as particulate matter (PM), nitrogen dioxide (NO2), sulfur dioxide (SO2), and volatile organic compounds (VOCs) can contribute to respiratory issues. These include asthma, bronchitis, chronic obstructive pulmonary disease (COPD), and even lung cancer.
Water contamination and its consequences
The contamination of water sources due to industrial waste disposal or pesticide runoff poses significant risks for public health. Consuming contaminated water can result in gastrointestinal disorders like diarrhea and vomiting. Additionally, long-term exposure may lead to serious conditions such as organ damage or diseases related to heavy metal toxicity.
Impacts on vulnerable populations
Vulnerable populations such as children, the elderly, pregnant women, and individuals with pre-existing medical conditions are particularly susceptible to the negative effects of pollution. Their weakened immune systems make them more prone to respiratory infections or exacerbated symptoms associated with certain diseases.
Mental health implications
Pollution not only affects physical well-being but also takes a toll on mental health. Studies have shown that living in polluted areas is associated with an increased risk of anxiety disorders and depression. Moreover, exposure to noise pollution has been linked to stress levels and sleep disturbances.
Economic burden on healthcare systems
In conclusion, pollution has far-reaching consequences for public health. It affects not only physical well-being but also mental health and poses a considerable economic burden on healthcare systems. Addressing pollution is crucial to safeguarding the health and well-being of communities in Colorado and beyond.
IX. Strategies for improving air quality in Colorado
Air pollution is a pressing issue that affects the health and well-being of Colorado residents. To address this problem, various strategies can be implemented to improve air quality across the state. Here are some effective measures that can be taken:
1. Promote the use of public transportation
Encouraging people to utilize public transportation systems such as buses, trains, and light rail can significantly reduce vehicle emissions and improve air quality. Investing in infrastructure enhancements and providing incentives for using public transport can make it a more convenient and attractive option for commuters.
2. Implement strict emission standards
Tightening regulations on vehicle emissions is crucial in reducing air pollution levels in Colorado. The adoption of stricter emission standards for vehicles, including passenger cars, trucks, and motorcycles, will help curb harmful pollutants released into the atmosphere.
3. Support renewable energy sources
Promoting the development and utilization of renewable energy sources like wind power, solar energy, and hydropower can contribute to cleaner air by reducing reliance on fossil fuels such as coal or natural gas. Incentivizing investment in renewable energy infrastructure will lead to a significant decrease in greenhouse gas emissions.
4. Encourage energy-efficient practices
Raising awareness about energy conservation practices among individuals and businesses is essential to improving air quality statewide. Encouraging efficient use of electricity through education campaigns or offering incentives for adopting energy-saving technologies will ultimately reduce carbon emissions from power generation.
5. Enhance industrial pollution control measures
Tightening regulations on industrial facilities' pollutant discharge is vital to minimizing their impact on local air quality levels in Colorado communities near these sites. Implementing stricter emission controls, requiring regular inspections, and promoting the use of cleaner production technologies can help reduce industrial pollution significantly.
By adopting these strategies, Colorado can make significant progress in improving air quality. However, it is crucial to promote collaboration between government agencies, businesses, and individuals to ensure effective implementation and ongoing monitoring of these initiatives. Together, we can create a healthier environment for all Coloradans.
X. Measures to reduce water pollution in the state
Water pollution is a pressing issue that requires immediate attention and proactive measures to safeguard our environment and public health. The state of Colorado has recognized the gravity of this problem and has implemented several measures to mitigate water pollution effectively.
1. Strengthening wastewater treatment facilities
To combat water pollution, the state government has prioritized upgrading and expanding wastewater treatment plants. By investing in advanced technologies, these facilities can more efficiently remove pollutants from industrial and domestic wastewater before it is discharged into rivers or lakes.
2. Implementing stricter regulations for industries
The state of Colorado enforces stringent regulations on industries that generate significant amounts of pollutants. By imposing limits on pollutant discharges, conducting regular inspections, and imposing penalties for non-compliance, these measures serve as a deterrent against irresponsible waste disposal practices by businesses.
3. Encouraging sustainable agricultural practices
Agricultural activities can contribute significantly to water pollution through runoff containing harmful pesticides and fertilizers. To address this issue, the state promotes sustainable farming techniques such as precision irrigation systems, organic farming methods, and responsible use of chemicals to minimize contamination risks for nearby water bodies.
4. Promoting public awareness campaigns
Educating the public about the importance of clean water and their role in preventing pollution is crucial for long-term change. Public awareness campaigns highlighting simple actions like proper waste disposal, reducing chemical usage at home, conserving water resources, and reporting instances of illegal dumping help instill a sense of responsibility among citizens towards protecting our watersheds.
5. Collaborating with local communities
The government actively engages with local communities to address specific challenges related to water pollution in different regions of the state. By fostering partnerships, sharing knowledge, and involving community members in decision-making processes, these collaborations ensure a more inclusive and effective approach towards pollution control.
XI. Addressing soil contamination and waste management issues
Soil contamination and waste management are critical environmental concerns that need to be addressed effectively in Colorado. The state's industrial activities, mining operations, and agricultural practices have contributed to the pollution of its soil resources over the years. However, significant progress has been made in recent times to mitigate these issues and ensure a healthier environment for all.
1. Implementing stricter regulations
In order to tackle soil contamination, Colorado has implemented stricter regulations on industries and businesses that handle hazardous materials. These regulations aim to prevent the release of toxic substances into the environment, ensuring better waste management practices.
2. Promoting sustainable agriculture
Agricultural activities can contribute significantly to soil degradation through excessive use of fertilizers, pesticides, and improper irrigation techniques. To address this issue, Colorado promotes sustainable agriculture practices such as organic farming methods, crop rotation, and efficient water usage.
3. Encouraging remediation efforts
The state actively encourages remediation efforts by providing assistance programs for contaminated sites' cleanup and restoration projects. This support enables prompt action in addressing polluted areas before further damage occurs.
4. Enhancing public awareness
Educating the public about soil contamination risks is crucial in preventing further pollution incidents. By raising awareness about proper waste disposal methods and promoting recycling initiatives at a community level, individuals can actively contribute towards reducing soil pollution.
5.Implementing advanced technologies
The adoption of advanced technologies plays a vital role in addressing soil contamination issues effectively. Techniques like bioremediation – using microorganisms to break down pollutants – have shown promising results in restoring contaminated soils back to their natural state.
Overall, while there are still challenges to overcome, Colorado is making steady progress in addressing soil contamination and waste management issues. By implementing stricter regulations, promoting sustainable agriculture practices, encouraging remediation efforts, enhancing public awareness, and embracing advanced technologies, the state is working towards a cleaner and healthier environment for its residents and future generations.
XII. Frequently Asked Questions (FAQs) section
1. What are the main sources of pollution in Colorado?
The main sources of pollution in Colorado include vehicle emissions, industrial activities, power plants, and natural gas production. These sources contribute to air pollution, water contamination, and soil degradation.
2. How does air pollution affect human health?
Air pollution can have severe health impacts on individuals exposed to it. It can lead to respiratory problems such as asthma and bronchitis, worsen existing conditions like allergies or heart disease, and increase the risk of developing lung cancer.
3. What measures are being taken to address pollution in Colorado?
Colorado has implemented various measures to tackle pollution issues. These include stricter emission standards for vehicles, promoting renewable energy sources, enforcing regulations on industrial emissions, and encouraging sustainable practices in agriculture.
4. Are there any specific regulations for reducing water contamination in Colorado?
Yes, Colorado has regulations in place to prevent water contamination. The state enforces strict guidelines for wastewater treatment plants and industrial facilities that discharge pollutants into water bodies. Additionally, there are efforts to educate the public about proper disposal of hazardous materials.
5. How can individuals contribute towards reducing pollution?
Individuals can make a significant impact by adopting sustainable habits such as using public transportation or carpooling instead of driving alone, conserving energy at home or work by turning off lights when not needed or using energy-efficient appliances.
6. Is there progress being made towards cleaner energy alternatives in Colorado?
Absolutely! Colorado is actively transitioning towards cleaner energy alternatives like wind and solar power generation through incentives for renewable installations and increasing access to clean energy options for consumers. This shift helps reduce reliance on fossil fuels and lowers carbon emissions.
7. What are the challenges faced in addressing pollution in Colorado?
Some of the challenges include balancing economic growth with environmental protection, ensuring compliance with regulations, addressing pollution from neighboring states, and managing the impact of population growth on resources and infrastructure.
8. How can businesses contribute to reducing pollution?
Businesses can play a crucial role in reducing pollution by implementing sustainable practices such as using eco-friendly technologies, minimizing waste generation, adopting energy-efficient measures, and supporting initiatives that promote environmental conservation.
9. Are there any community-based initiatives to address pollution concerns?
Absolutely! Many communities in Colorado have initiated local programs to raise awareness about pollution issues and implement measures at a grassroots level. These initiatives involve community clean-up drives, educational campaigns, and collaboration with local authorities for better waste management.
10. What is the government doing to ensure long-term sustainability?
The government of Colorado is committed to long-term sustainability by promoting policies that encourage renewable energy adoption, investing in infrastructure for efficient resource management like water treatment plants or recycling facilities while also collaborating with stakeholders to develop comprehensive strategies for tackling pollution challenges effectively.
Lyle \ Crawford is a Colorado devotee and scholar with deep roots in The Centennial State. Born and bred in Colorado, he gained a comprehensive understanding of the state's ecology and history through his Environmental Studies and History double major at the University of Colorado Boulder. His passion for his home state led him to create the much-loved blog, "Everything About Colorado." The blog, which covers everything from natural beauty to local history, is a valued resource for locals and visitors alike. Lyle, with his infectious love for Colorado, is more than just a blogger; he's a respected historian, environmental advocate, and beloved community figure.